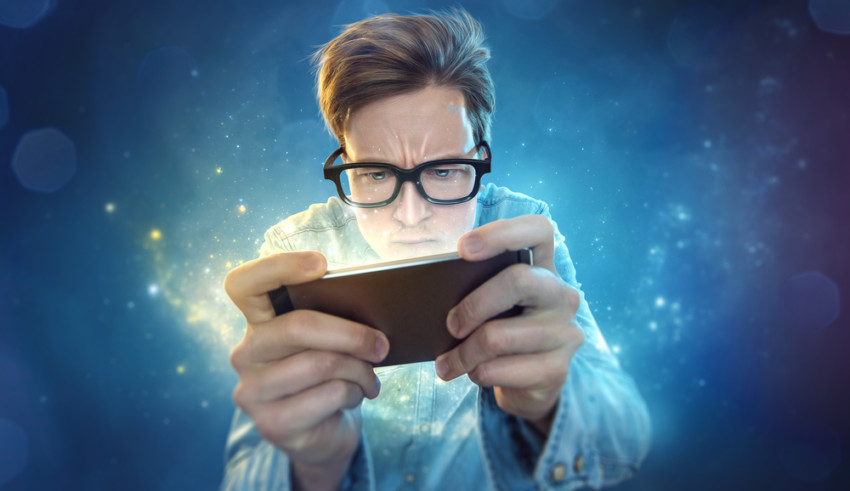 Android games have been such a rave in the past few years that they have quickly surpassed even gaming consoles concerning popularity.The continuous development in the smartphone sphere has made it possible for top game developers to hit the Google Play Store with their best lot.
But there is one drawback with the play store that most of the best games out there require an internet connection to function. This often affects the gaming experience and limits players in a country like India where consistently finding an internet connection can be a task on its own.
Hence, we have compiled a list of 35 of the most impressive, best, low mb and free Android games you can play offline for mobiles or tablets.
The games have been presented as the top 5 in seven traditional categories. Check them out –
Top Rated Android Offline Racing Games
Racing is fun and safe when you can enjoy it on your phone and beat all competition on your way to victory.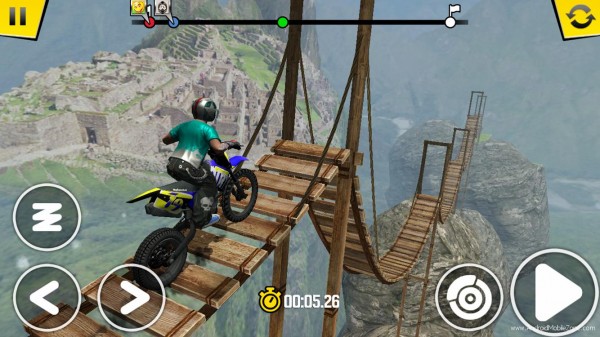 Requires Android – 4.0 and up
File Size – 23.9 MB
User Rating – 4.2
---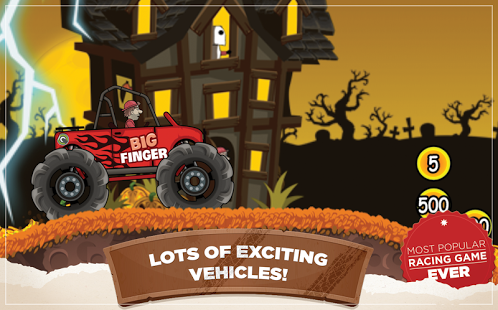 Requires Android – 2.2.0 and up
File Size – 19 Mb
User Rating – 4.4
---
Red Bull Air Race 2 (Free, In-app products)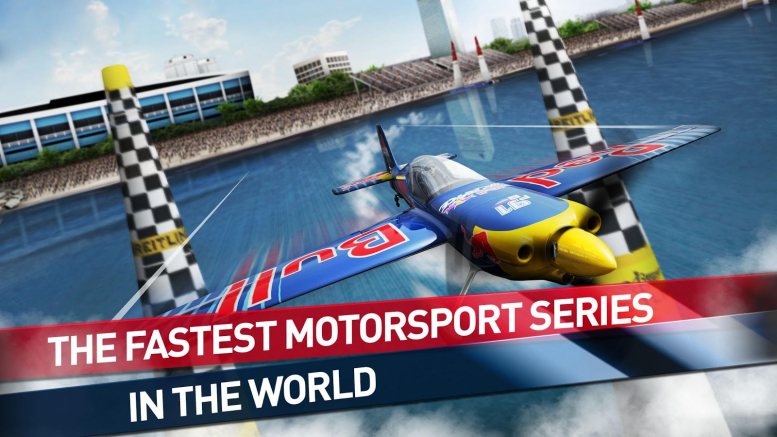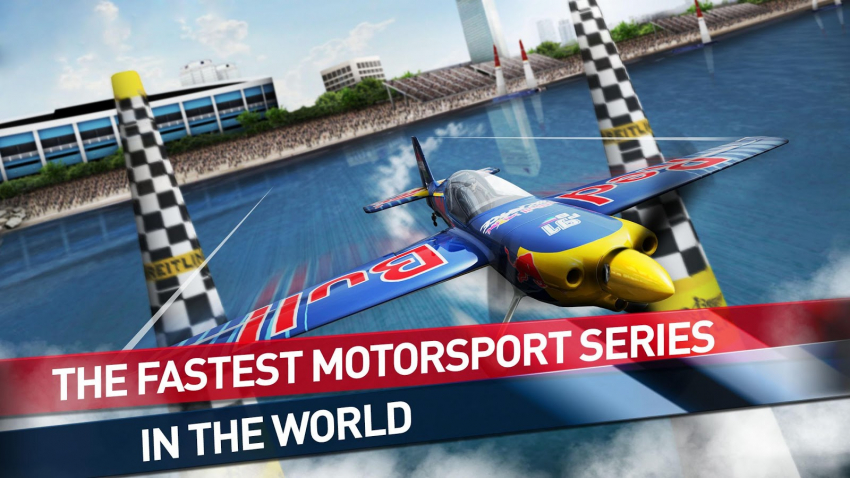 Not all games in the Racing category are about cars and bikes.
This one features airplanes! Motorsport in the sky, How cool is that?
Red Bull Air Race 2 features 400+ races as well as numerous events that players can compete in.
With fantastic graphics and an aura of uniqueness attached to the game, you are sure to have a blast with this one.
---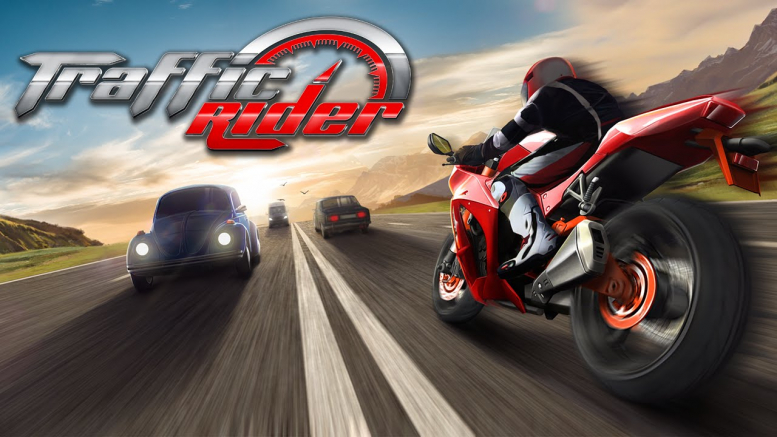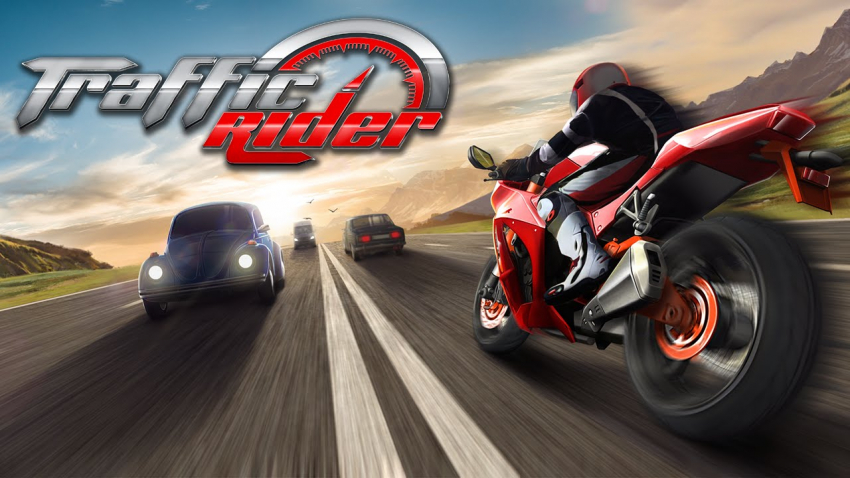 Next one on the list is in the biking category. It takes the endless racing genre to a different note with the help of a full career mode.
The notion is to drive through the traffic and achieve the various objectives the game offers.
A first-person driving view and vivid graphics add to the gaming experience. Traffic Rider finds its differentiating variable in the fact that the bike noises have been recorded with the help of real bikes.
Check out the popular game in the video
---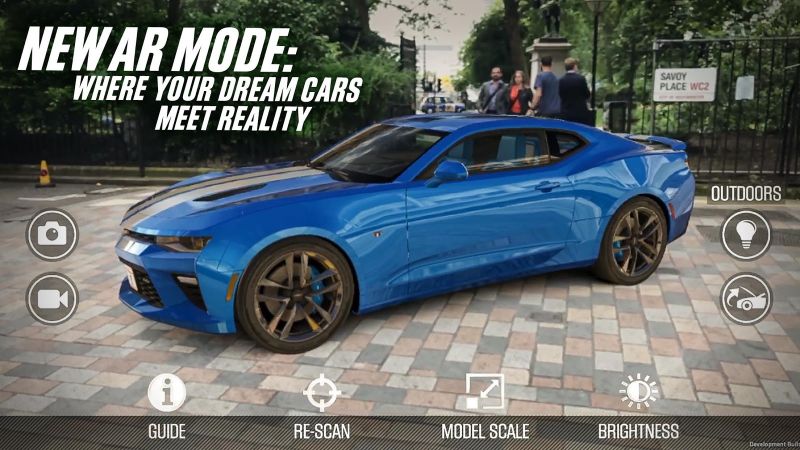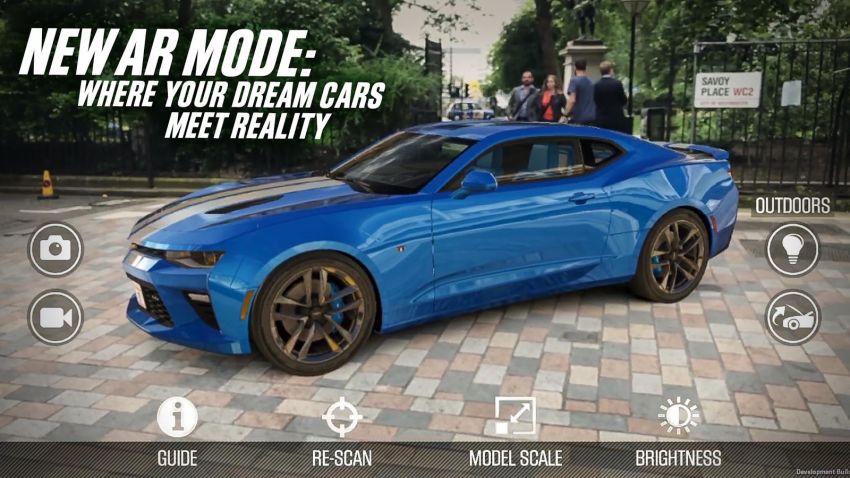 Although a significant entry in the list with a size of 1 GB, the gaming experience is impeccable with insane graphics.
The game focuses on the most basics of on-road rule breaking – drag races! Although it does require the internet to use all the features of the game, it can also be played without one.
Sporting a host of cars with each one of them requiring different timings to master, the game offers an immersive experience to conquer.
Click here to watch Game trailer
---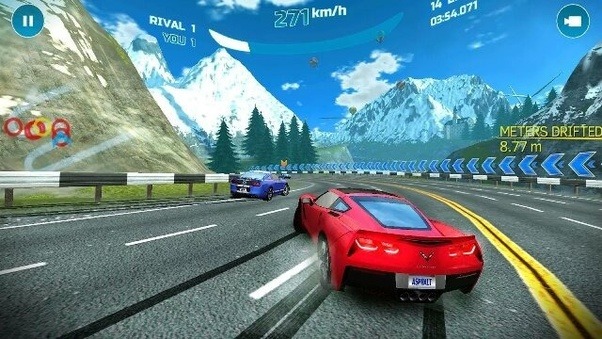 If you're thinking what, more can a game offer after the description above? Think again. What if a little 35 MB package provides a similar gaming experience? Unbelievable, right?
Asphalt Nitro was released with the sole purpose of reaching the masses which have been missing out of the experience due to the huge download sizes. With the inclusion of 8 game modes along with the police chase mode, this surprising entry in the series offers more than you can expect.
Here is a glimpse into its gameplay
---
Asphalt 8 (Free, In-app Products)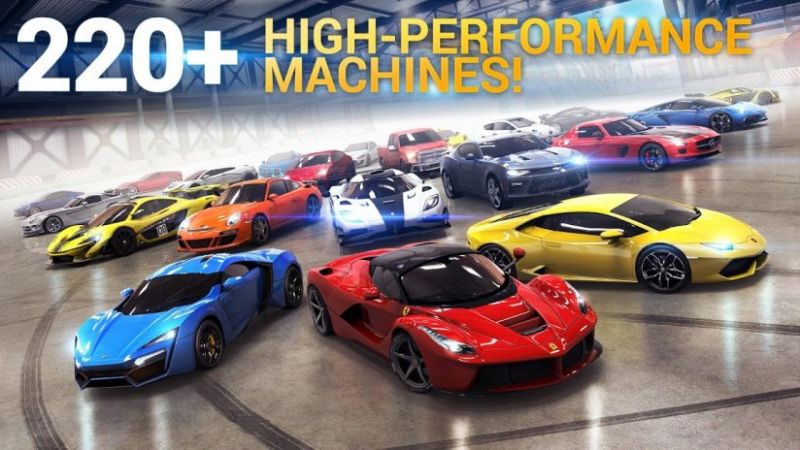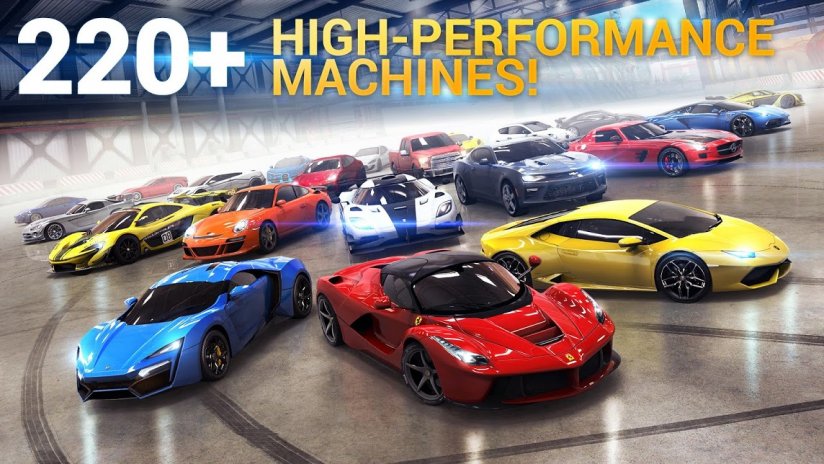 One of the most favourite racing games ever on Android, Asphalt 8 looks is a true steal even at the humongous download size of 4 GB. With more than 200 million plus downloads, the game also boasts of the best racing graphics to hit the Android stores yet.
Highlights of the Game include 140+ cars, 40+ racing tracks, 400+ career events, 1500+ challenges and five game modes!
What more can you ask for in one package?
Click here to watch Game trailer
---
Rush Rally 3
This vehicle stimulation game will give you an almost real-life experience of racing on your phone. You can conduct races through night or day, rain or snow. Race over gravel, dirt and tarmac to pave your way to victory. As you drive rashly, your vehicle might get damages and deformations as in the real world.
In the Career mode, this game lets you be part of a single rally or an A-B race. You can upgrade, repair and customize your car according to your preferences. This is a single and multiplayer game with the ghost racing feature. The controls are optimized and consistent.
---
No wifi Action Games to Play
Action games are the most interesting forms of entertainment and if you can play them without the internet, that's even better. Check out these cool offline action games.
Crossy Road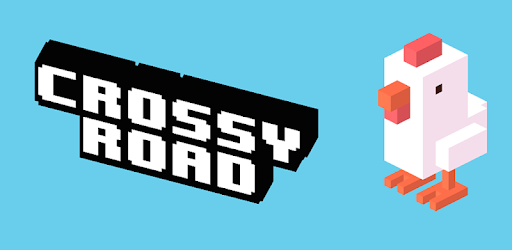 Click Here to Download for Android and iOS
You have to score as high as possible with this non-stop arcade game created by Hipster Whale. Keep hopping through the traffic, logs, trains and other creatures to collect as many coins as you can.
Make sure that you don't stand still for long and keep moving while changing your direction whenever needed.
---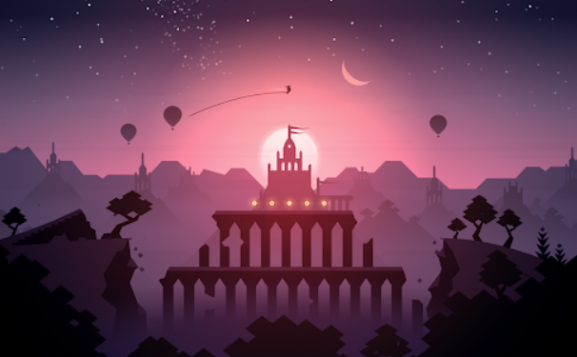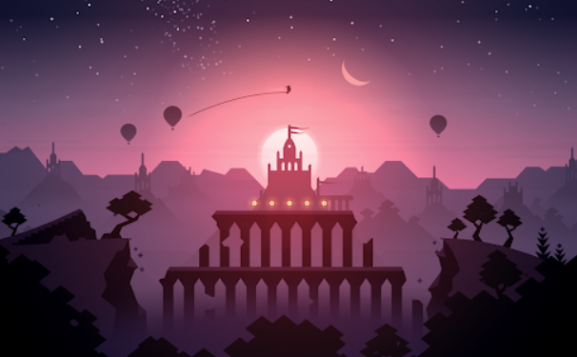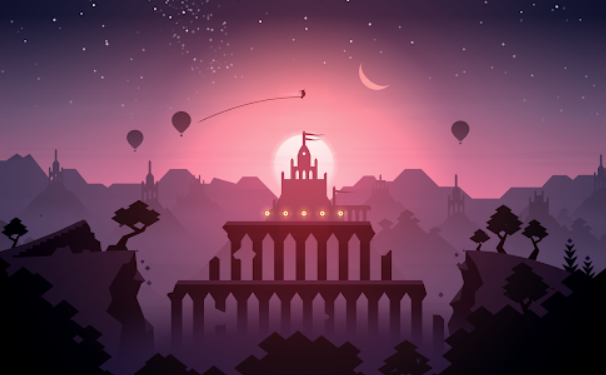 This offline game has great graphics and lets you enjoy it even when you have slow or no internet. It is the sequel of Alto's Adventure but works as a standalone game. It is easy to understand but requires skill to become advanced. You have to chain together combos and complete 180 goals in the game.
The graphics are gorgeous and you can see vines, dunes, canyons, temples and many other fantastic locales in the game. Accompany Alto and his group of friends in their adventure on a sandboard. You can also halt and take photos of the sceneries around you.
---
Set in 1896, the game lets you play as a Nobleman fighting to lead your armies to victory. You have a gun team and airships to wreak havoc on the army. There are soldiers, cavalry with sabers, cannons, steam tanks and many more cool stuff in the game.
You can plan attacks, lead them and fight bravely along with other soldiers. You can also enable auto-battle to sit back and enjoy while your intense attack is carried out. Winning battles and advancing further can win you Battle Cards, which will give you additional powers.
---
This game is set in medieval Europe and features elements of war, chaos and magic. It is a fantasy game that includes monsters, dungeons, armies of demons, etc. You have to fight your way through these challenges to survive. It also features real world locations.
Battle challenges and build your own kingdom, all the while advancing in the game. You will get the avatar of a monster hunter and fulfil prophecies to defeat the enemies in this alternate reality game. From Notre Dame to dungeons in Transylvania, explore entire Europe in Iron Blade.
---
This is a single player game designed to challenge your battle skills and give you the thrill of adventure. The Heroes in this game all have secrets. You have to understand the scheme of things and battle to save the future. Some characters in the game are Silver Phantom, Ice Crystal and Flame Warlock.
This game has more than 100 levels with varying standard of difficulty, like Ordinary and Elite. You can read the storyline of the empire, meet new characters and take part in challenges. There is not a dull moment in this game.
---
In this game, a tree grows in your body. In this dystopian world, you have to fight hard to survive. Easy to play offline on your mobile, this game will ensure you don't have a boring moment. It is full of combats and manipulation.
There are numerous levels which test different skills. You have to fight with zombies and bosses as well as explore hidden elements in each stage. The graphics are superb and keep your attention engaged in the game.
---
Want to explore the Wild West and go on the adventure of your lifetime? Then this game is for you. In this world, you get to be a cowboy in the Old West and survive in a kill-or-be-killed frontier. There are both male and female versions of the game's character.
You can take part in missions, win challenges, earn rewards, duel baddies and find treasure in this game. If you're too tired of adventure, you can enjoy the old world charm by drinking at saloons, riding a horse through the land, etc. Explore different weapons and costumes as you advance through the game.
---
If you like to blow things up in intense battles, this is the game for you. You are a fighter, you have a tank, you can fire and blow away all your enemies on the battlefield. The game has advanced graphics, simple controls and intelligent strategizing to win. You can experience the PS4 impact on your mobile with World of Steel.
This game is much more than mindless shooting. Figuring out your enemy's weaknesses, hitting them at their soft spot and waiting to get more ammunition are a part of this game. Play with real historical weapons and vehicles, fight with warships and experience beautiful surroundings while enjoying yourself the most.
---
Blazing Sniper is a simple and cool game for offline playing. All you have to do is use your equipment to protect your country. Fight to protect your people from external attacks and deadly viruses. In this game, there are more than 50 tasks for shooters and also an endless mode for unlimited entertainment.
You can choose to play in easy or hardcore mode and fight against zombies. The weapons, including super weapons, are made available to you throughout the progress of the game. The best thing about this game is that it has no ads in between.
---
Modern Critical Warfare
This is an advanced shooter game which you can play in first person. You have to fight with terrorists to save the country. The war seems real world and the enemies are deadly as well as undead. In the modern warfare game, you get to be the hero of world war.
The game is easy to control and extremely interesting. It works great even on low-performing devices and also offers 3D graphics which are quite relatable. You can create the rules of the game as you go along. Explore new weapons, command a skilled sniper killer force and conduct military warfare to kill your enemies in this game.
---
This dark fantasy action game can be played just the way you like it. There can be a choice among four unique shadow warriors, multiple weapons, customized self and surroundings. You can slash, batter, shock and hammer your opponents in this thrilling adventure. All this happens so you can save a lost kingdom from foes.
The game supports endless combats and experimentation. There are cool suits of armor, massive weapons and several other challenges that you will love to overcome. Magic and weapons come together in this game of fantasy and warfare. Save the prosperous kingdom Aurora and fight with the living and the dead.
---
In this game, you are the damsel in distress as well as the savior. In this make-believe world, you are trapped in a high tower and the prince coming to save you has been eaten by the guardian dragon of the tower. Now, you have to save yourself and undergo a great adventure to become free.
Apart from the dragon, you have to face many other enemies. The graphics and storyline of the game is interesting and will keep you engaged even when you do not have a net connection. There is no more scope of being helpless. You are your own savior; good luck!
---
Major Mayhem is the newest recruit in the Adult Swim Games army. He is an action lover who has to surf through beautiful 3D locales to defeat enemies and complete adventures. As this character, your girlfriend has been kidnapped and you have to go on a mission to save her from evil forces.
There are 45 action-packed levels, along with 4 different game modes. You can have 100 achievements and 150 mini mission objectives. There are three settings for battle: Tropics, Metropolis and Desert. Use shotguns, bazookas and many more weapons to shoot your way through the game world.
---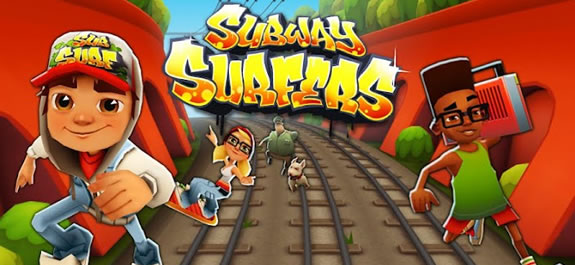 Requires Android – 4.1
File Size – 46.5 MB
User Rating – 4.5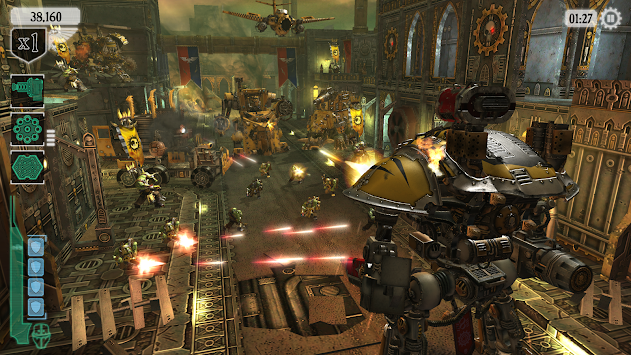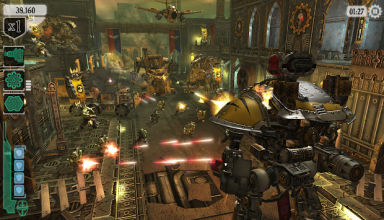 Let's start the list with an explosive action-packed game sporting an epic story. There are more than 170 chapters in the storyline that can be spanned by players.
The aim of the game is to protect your kingdom against an endless horde of invaders.
Watch the video below to see what the game has to offer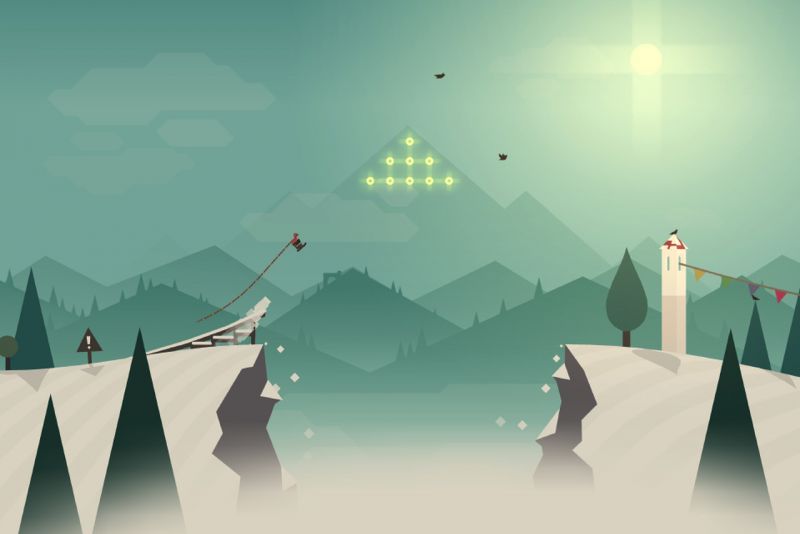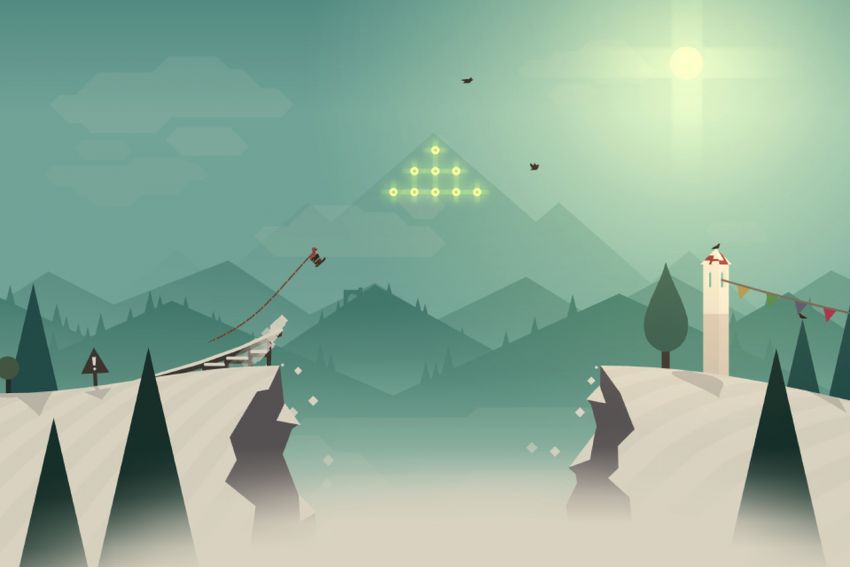 Alto's Adventure is one of the most popular latest Android games that offer a serene action adventure with the story of Alto and his friends.
The game features snowboarding on various types of terrains to deliver the experience.
The interactive physics-based gameplay has been dubbed as "One of the best Android games" by The Verge.
Click to watch out the intuitive game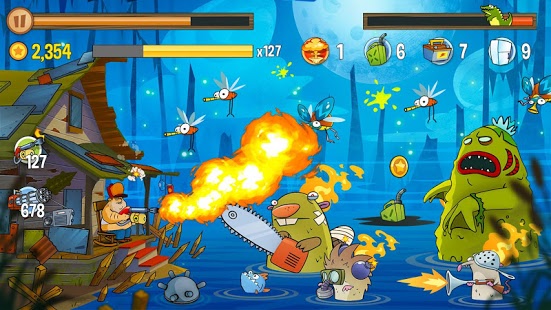 With about a 100 million downloads, Swamp Attack has quickly climbed the charts.
The objective of the game is simple. There are a bunch of crazy animals heading for your house, and you have to protect it at all costs.
Add some cool effects and more than 30 twisted weapons to the scene, and you have a perfect game to kill time. And all you have to do is tap the screen to shoot or drag the bombs to drop them on the monsters.
The game also boasts of 300+ single player levels.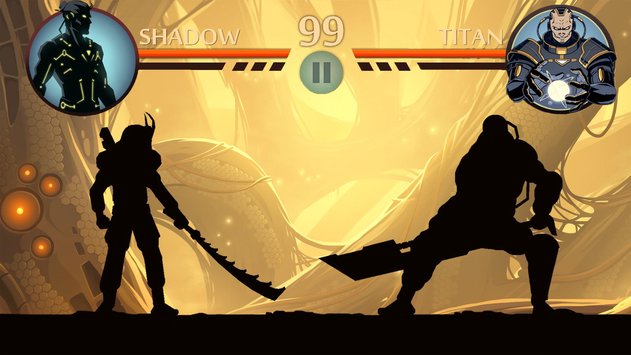 From the makers of the hit Android game Vector, Shadow Fighter 2 is a popular entry in the list. It mixes RPG with Classical fighting, and the result is highly addictive. Your character can be equipped with numerous lethal weapons that are used along with martial art techniques.
Also, you can journey through 6 different worlds with a customized fighter, and all this amalgamated through an immersive storyline.
Check out the action in the video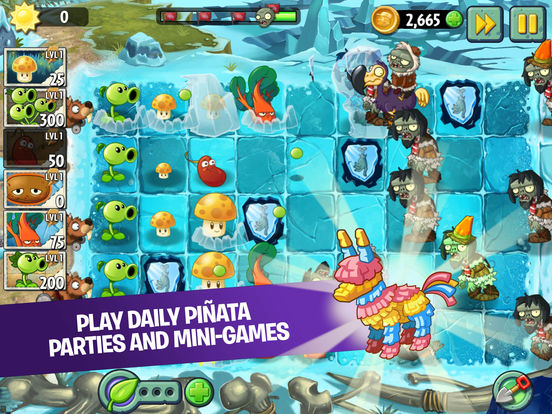 One of the most popular games on PC before games with high-end graphics flooded the market. Plants vs. Zombies series recently hit the Android stores too and is easily one of the best android games to play without the Wi-Fi.
It is a perfect blend of casual, action and strategy gaming which is precisely what acts as its USP.
If you are not familiar with the concept, the objective is to use a plethora of mutant plants as weapons against a horde of horrifying (not so much) zombies.
Each plant and zombie has a unique attacking and defensive prowess which it uses against its foe.
The video depicts the absorbing gameplay
Adventure Offline Games
Adventure is the key ingredient that we look for when choosing to play a game in our free time. Listed below are the best adventure games that you can play offline on your Android device.
Ninja Arashi is an interesting and challenging game that takes you to a whole new world. It has stunning graphics and cool background music to keep pace with the action. In the game, you are a ninja who has to overcome many enemies and battles to reach your goal and conquer the game.
The only bad thing about this game is that it is too short. Once you complete all the levels, you will be left wanting for more. Discover new surroundings, levels and weapons, all with this cool adventure game that does not even require a data connection to explore.
---
If you are bored of Temple Run and Subway Surf, you might want to explore this gem. Sky Dancer Run is a unique journey that will take you through flying islands, large boulders, mountains and wide crevices. Jump over cliffs and conquer abysses while flying like a bird through clean and stormy weather.
Not just running, Sky Dancer lets you have free falls in the game to land in different destinations and explore the whole world of the game. Go through new adventures and gain rewards by running exhilaratingly and jumping over hurdles.
---
A powerful magician has stolen all the fruits from the mighty Fruity forest to become immortal. You are Addu and your task is to go on an adventure with your loyal pet Bullion to get all the fruits back and defeat the magician. This award winning game takes you across a magical land in an adventurous journey.
The graphics are beautiful and the controls are quite easy in this game. There are new features and more than 60 levels for long-term fun. It is suitable for kids as well as adults. The fantasy world takes you in with its colors and pictures. Addu is an expert traveler and can jump, glide, run and swim. Help him escape enemies and win the battle of immortality.
---
This adventure game lets you control Benji's journey as he jumps from vine to vine in search of food. Earn bananas and other fruits for points and rewards along this journey. You can gain upgrades and power ups as you advance in the game. The graphics are beautiful and cartoony, which makes it fun for all ages.
The game lets you use your physics knowledge to cover various landscapes and surroundings, like temple ruins, jungles and waterfalls. Bananas and chilies get you upgrades and powers. The monkey's clothes can be customized, along with its ropes, like vines, burning ropes and snakes for a wide range of thrills.
---
This adventure game has a world stricken by virus and mutation accident. In P City, peace and quiet reigns until it becomes the hub of dead people and a hell for the living. You are a survival man and your gun will help you defeat enemies to guide your troop to safety. In this journey, you will have two companions to help you.
The zombies' DNA can be used in the game to upgrade your weapons and get new ones, so kill as many undead as you can. Each battle lifts your status and gives you new powers. There are varied surroundings, like rainforests, ruins, cities, highways and new areas. You will reach safety and win against the zombies only if you utilize all your strengths and intellect.
---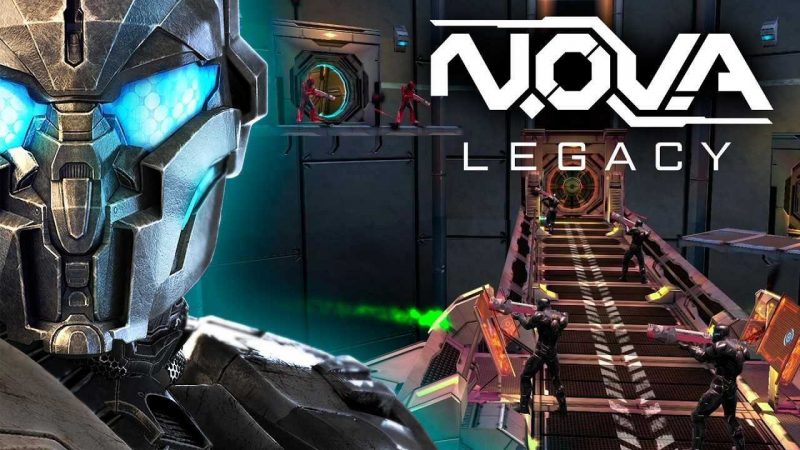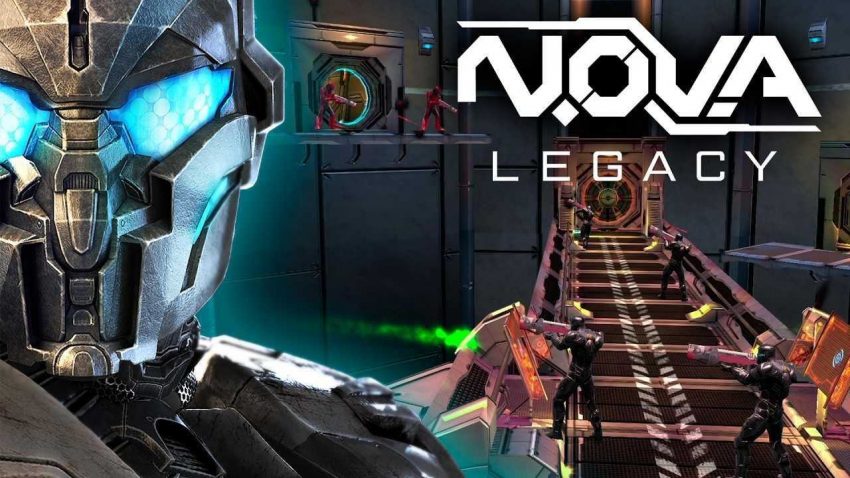 Requires Android – 4.0 and up
File Size – 24.69 MB
User Rating – 4.5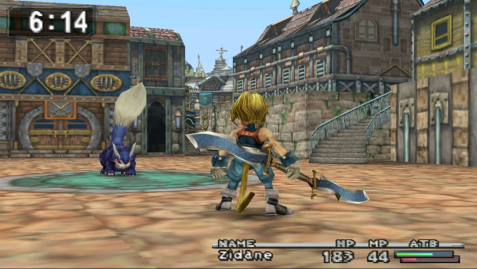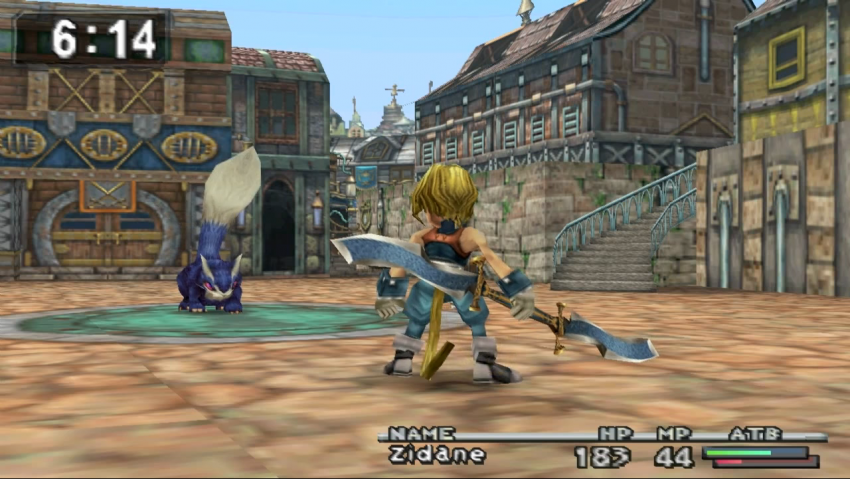 Final Fantasy has always been on the forefront to hit any new gaming platform that sweeps the market. Although it may involve a huge download, storyline, and graphics of the series are always worth it.
Follow Zidane, Princess Garnet and Vivi Ornitier on an epic adventure that is on a quest to save the world.
The game is a complete port from its predecessor PlayStation versions into a portable mobile one.
To know more about the gameplay, watch this video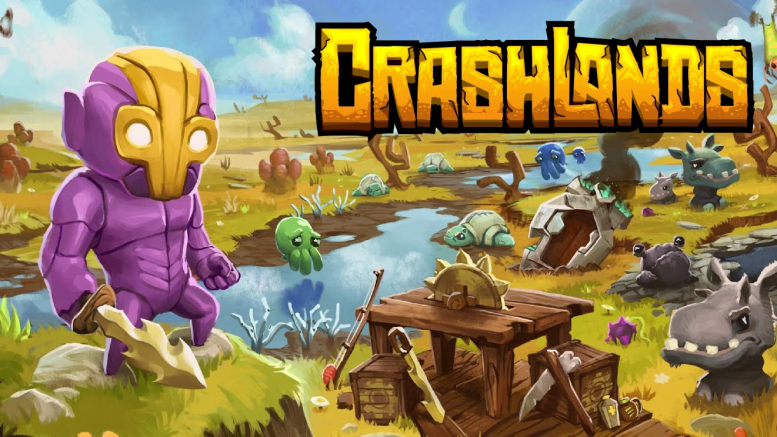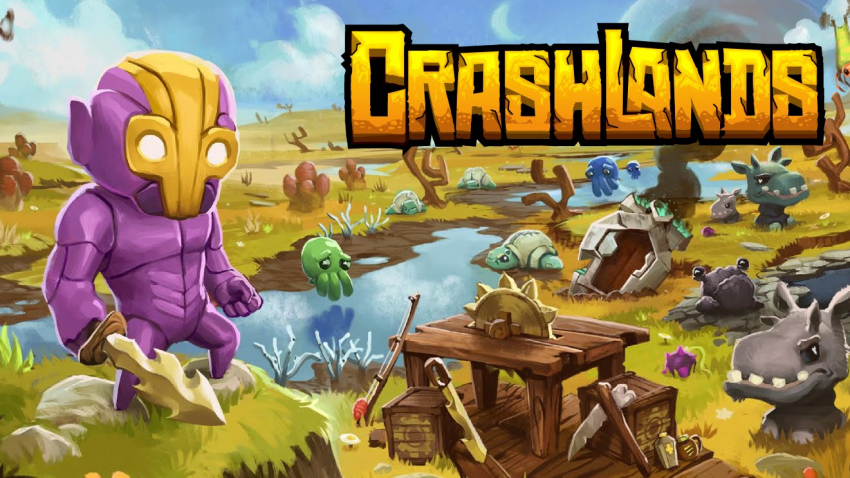 A recently launched Android game and it is already an Editor's choice.
Crashlands is an open world RPG game with an interactive environment where you are stranded on an alien planet Woanope. In a bid to gather back your resources, there are hundreds of quests that you can embark upon.
Learn a host of new skills and secrets about the new world. Evolve with your character as it gets immersed into the new world.
This is a unique game on the list since it perfectly blends the best of worlds, RPG and adventure.
[divider style="dashed" top="30″ bottom="30″]
Limbo (Paid;₹ 322.96) (Demo version available for Free)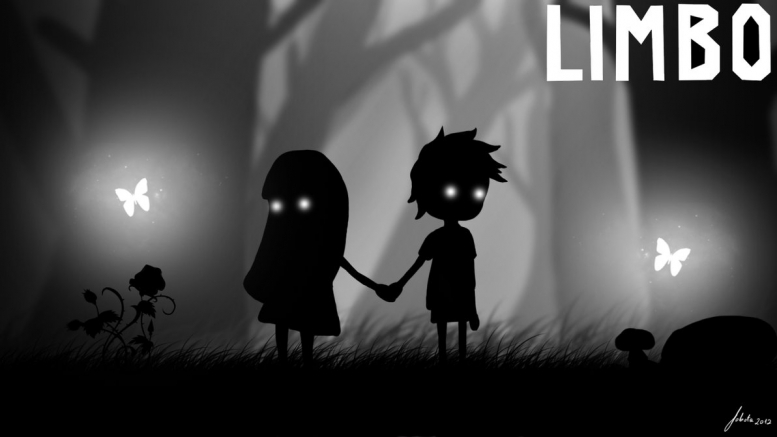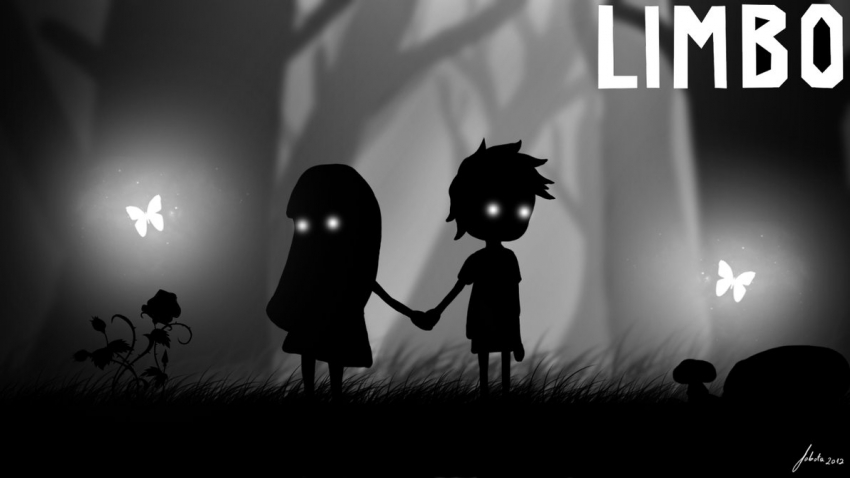 Limbo is a unique and creepy game which depicts the story of a boy who wanders into a dark land known as Limbo in a quest to find his sister.
There are numerous traps and obstacles encountered along the way that one has to take care of. Along with these, there are occasional puzzles that need to be solved to get going.
Along with great graphics, the game offers a spooky experience which also induces a scary aura at times.
Even the trailer is mysterious enough to draw one's attention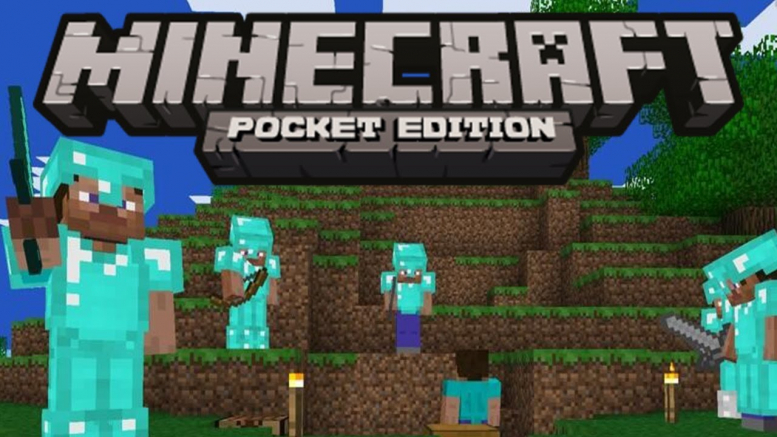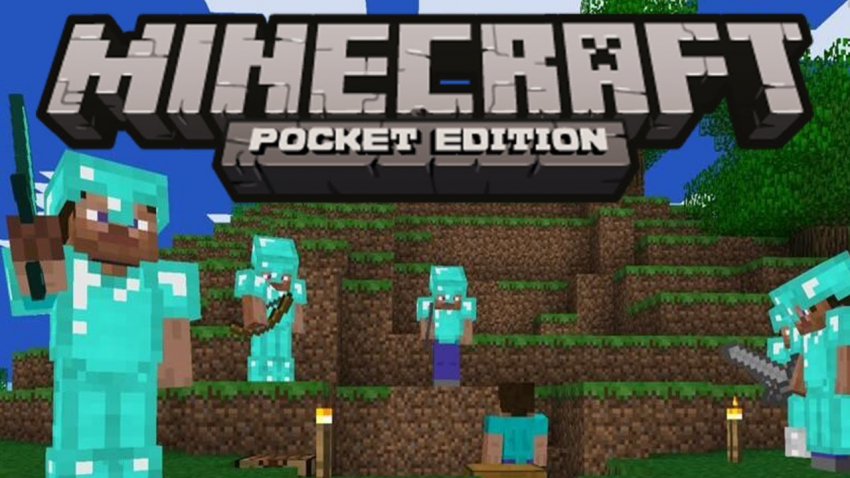 Minecraft brought the power to build amazing worlds in the palm of the hands of the fans with this entry in the smartphone space.
There are two primary modes in the game – Creative mode and Survival mode.
In creative mode, you have unlimited resources at your disposal and can build the world of your dreams to your heart's content, giving birth to amazing masterpieces.
In survival mode, the objective would be to craft weapons and armor to fend off mob threats.
Minecraft Pocket Edition – Android Gameplay
Badland (Free, In-app Products)
The Badland series easily tops our list of the best adventure games with their fantastic physics-based gameplay and out of the box levels to complete.
The games are based on the side-scrolling concept where you have to keep into account various variables like liquids, flamethrowers, frost, magma, and water to survive.
The media has often hailed the entries as masterpieces which are a must experience for every Android, gaming enthusiast.
Check out this Official Trailer Video
Role-Playing Games (RPG) Offline Android Games
Role-playing games add an aura of mystery and adventure to your gaming hour. Check out these best offline role-playing games for your mobile that will blow your mind.
Oxenfree (Paid)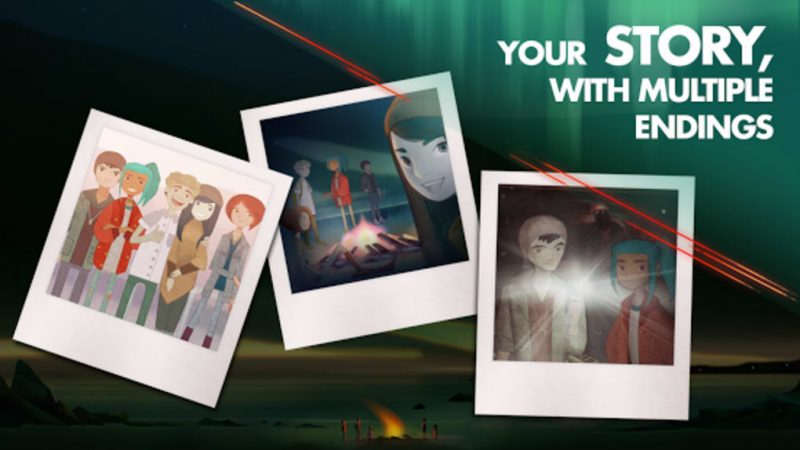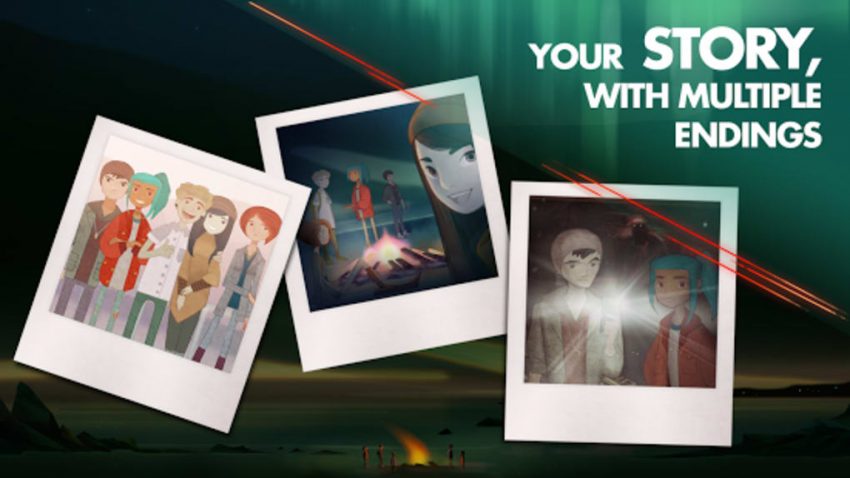 Click here to Download for Android | iOS
Oxenfree is a supernatural genre game filled with thriller and mystery and is available offline for free to all platform users.
The game starts with a group of friends who unintentionally open a ghostly rift and follows with events that test how you and your friends deal with them and the boding evil creatures unleashed onto you.

---
Stardew Valley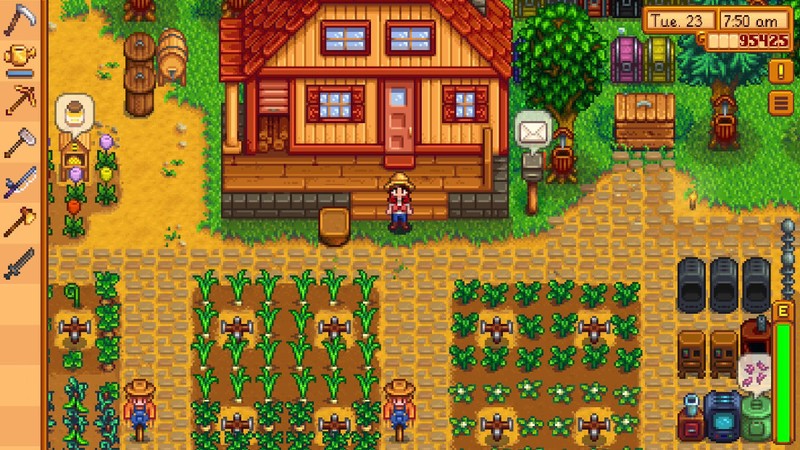 Click here to Download for Android | iOS
Stardew Valley has a similar concept to Farmville or Cityville, but with many new features and chapters to unlock.
You get to inherit your grandfather's old farm plot in Stardew family and it is up to you to restore the valley's glory in all its form to compete with the incoming of Joja Corporation and its new lifestyle.
---
This role playing game is offline RPG where you have to kill monsters to level up. Here, you can enhance, forge and enchant your equipment to create divine weapons. There are hundreds of ways to defeat your enemies. Explore wings, abysses, special weapons and many other things in this game.
The game levels are normal, elite, mutated and so on. The higher levels you attain, the more rewards you get for destroying monsters. You can enhance your character and weapons with these rewards and enjoy the full capacity of the game.
---
This is an action RPG game for Android devices. In this role playing universe, you get to be a demon hunter, fight ferocious monsters, dragons and experience ultra-cool weapons. Become a legendary hero and destroy enemies with your ninja gun. The dark atmosphere of the game is highly intriguing and ropes you in with all it has to offer.
The game is set on the premise that humans have come close to getting eternal life, making them the enemy of both angels and devils. As the apocalypse looms near, you get to choose to be human or angel and fight on either side to achieve the final goal. Pick your side and destroy all enemies in this fantasy world.
---
This role playing game is easy to control and features classical surroundings. Once you download the content of the game, you can play it offline. Collect gems by defeating enemies and go on unlimited quests. You can play as a Warrior, Mage or Bounty Hunter and your weapon will depend on your character.
Fight everything from aliens, skeletons, zombies, robots and dragon through beautiful hand-crafted locales. The game takes you through dungeons, mountains, castles, graveyards and many other locations. Attain higher levels to up your skills and get access to superior powers and weapons.
---
For fans of Star Wars, there is nothing better than this offline game. In this role playing adventure, you are the last hope of the Jedis who have united against the Sith. You can also choose sides and decide to go with or against the Force. Whether you choose to be the hero or villain, the galaxy's fate rests with you.
The game has unique characters, vehicles and planets. You can master more than 40 powers and also design your own Lightsaber. If you want to explore popular locations from the Star Wars universe, like Tatooine and Wookiee homeworld, you can do that too.
---
This game is set in the realm of Auria, which is engulfed by the powers of darkness. You have to be the hero who fights his way through mythical monsters like orcs, demons, zombies and so on. You can choose to be a savior or dragon hunter, depending on the type of quest you want to play out.
There are primary and side quests in this game, and also mini games to give you an easy time from the intense action. You can also hire alleys and go on an endless combat mode. Collect the loot to upgrade your weapons and get ready for the final battle. This game is a prequel of the Arcane Quest guild wars.
---
The Epic Conquest game has been made by two guys and has reached a wide number of players in a small period of time. This single player game can be played for free and you don't require money to get the best weapons and highest levels. The combat in this game is strategic and compelling, and you can defeat your enemies with your wit and skills.
There are four levels of difficulty and each level can get you more sophisticated weapons. The characters and graphics are superb and can be customized according to your personality. Beat levels and win rewards to go forward in this role playing universe.
---
In the universe of this game, the villagers in a place called Vamp'Ire have been living in peace. But the imminent danger of dark magic and Witchmaster compels the village masters to prepare a militia. You are one of the soldiers and have to defend the village from enemies.
This turn-based combat game lets you choose a character, bloodline and challenge. You can also turn villain and help in destroying the village. There are stories and dialogues that will keep you engrossed.
---
This is a rogue like game with pixel graphics, which will remind you of your childhood days and classic video games of that era. If complex games and too many graphics have made you tired, this game will be a great refresher for you.
In this game, you fight fierce monsters and attempt to find the Amulet of Yendor. During your journey, you will find precious items and gain rewards for the further course of your journey. Try it out for simply a great time without exhausting precious data.
---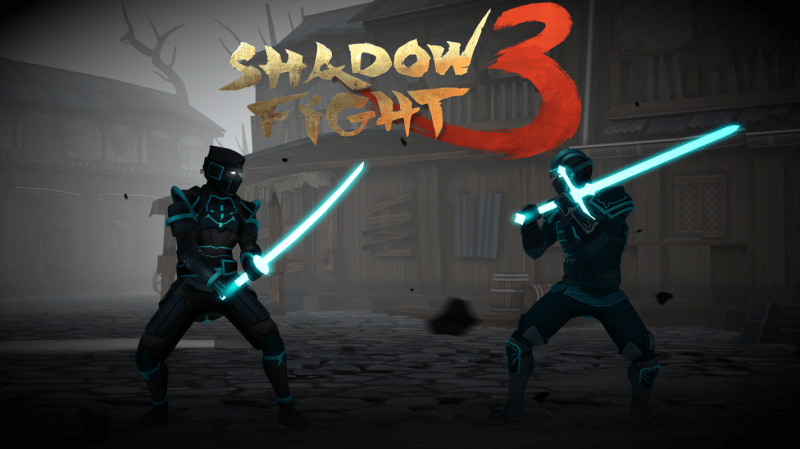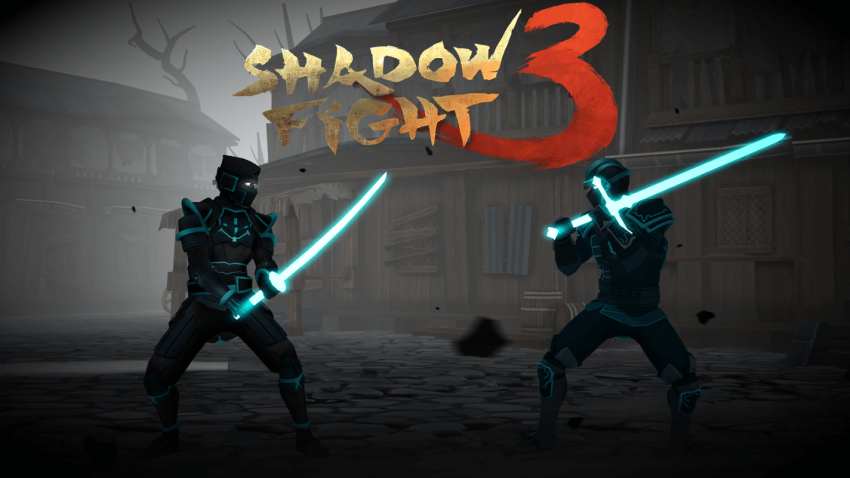 Requires Android – 4.1 and up
File Size – 61.44 MB
User Rating – 4.4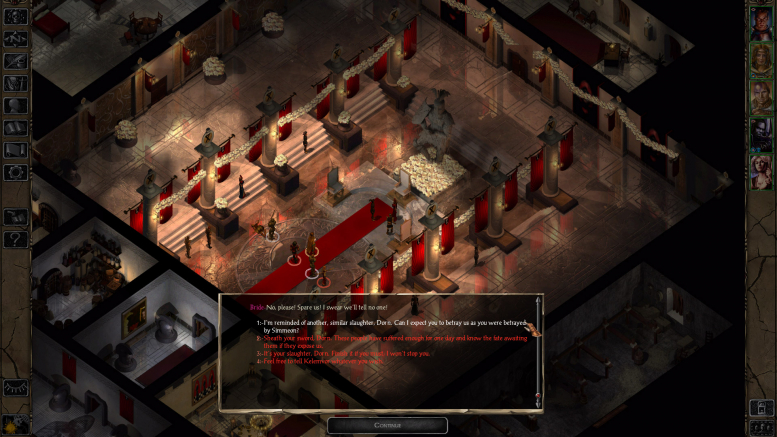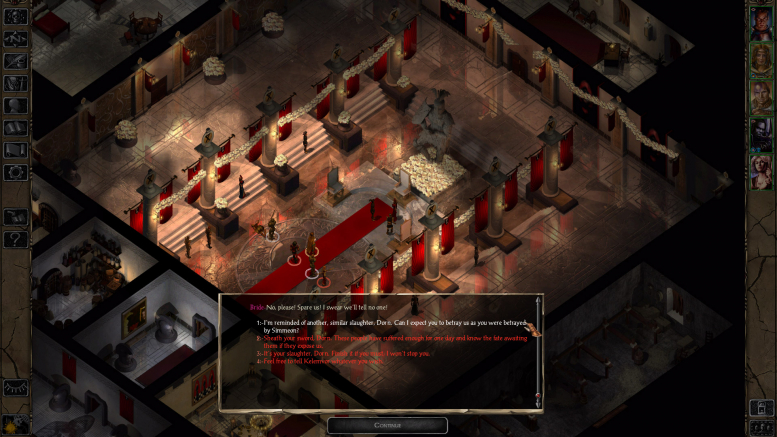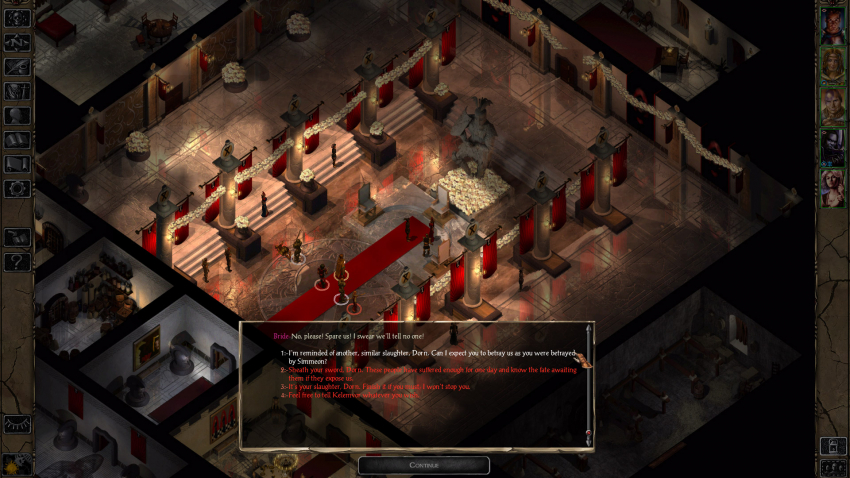 It is now time to start with the best of Role Playing games on Android that doesn't require an internet connection.
First on the list is the second version of Baldur's Gate. The story commences with a wizard kidnapping you and holding you as a prisoner. It is now up to you to escape him.
There is also a host of paid storylines available which can be purchased to play additional missions.
The game uses an upgraded version of the Infinity Gaming Engine which further enhances the gaming experience.
This is a must play entry for all RPG enthusiasts.
Baldur's Gate II: Enhanced Edition Android Trailer
Icewind Dale: Enhanced Edition (Paid; ₹ 476.59)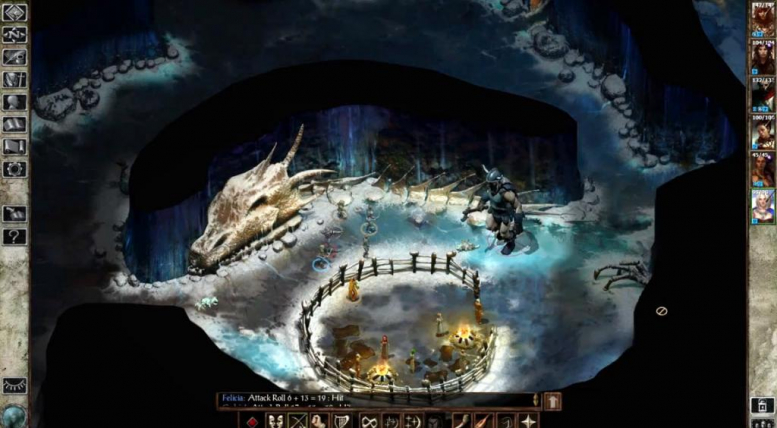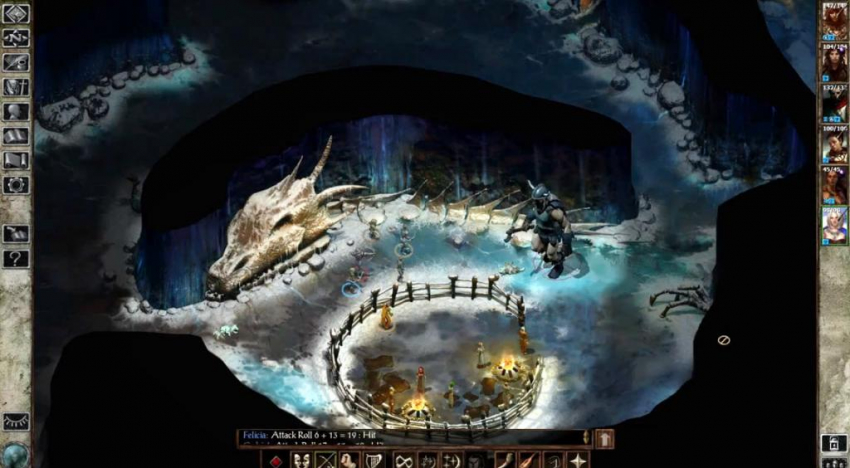 Icewind Dale is an enchanted journey into the Spine of the World Mountains which is a dangerous territory with some jarring populace.
The experience also involves a host of exotic weapons and armors as well as new age spells.
The game has received many critical acclaims with Gameplanet giving it a rating of 9/10.
Here is a quick look at what it has to offer
Pixel Dungeon (Free, In-app Purchase)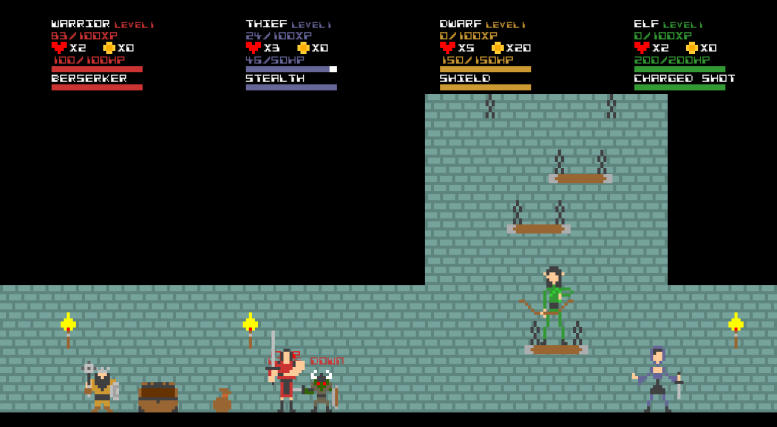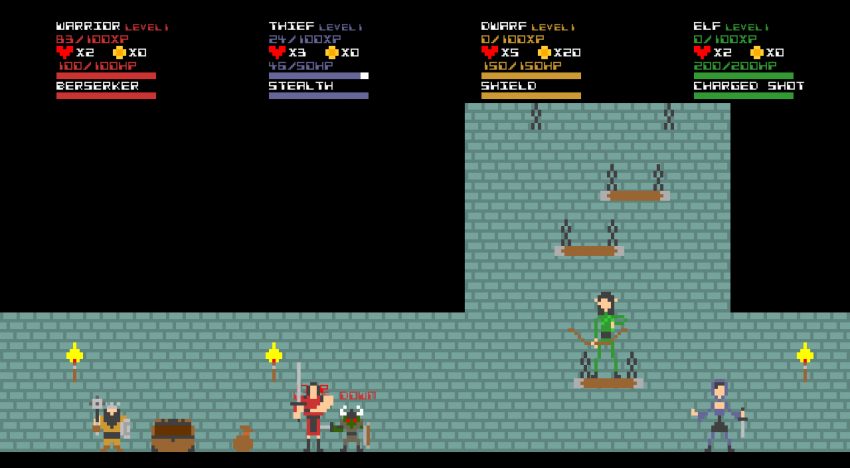 As the name suggests, Pixel Dungeon has a feel of a traditional game with pixelated graphics. But make no mistake about its entertainment prowess.
The game may seem simple with the objective being to explore the depth of the dungeons, collecting items to fight the monsters and ultimately finding the Amulet of Yendor, things often go out of hand due to one fantastic feature – random level generation.
It is often considered as one of the most challenging RPG games to hit the Android app store.
Dark Sword (Free, In-app Products)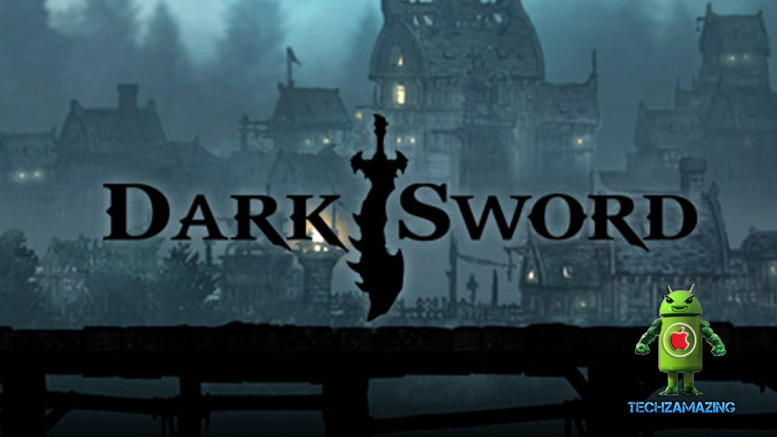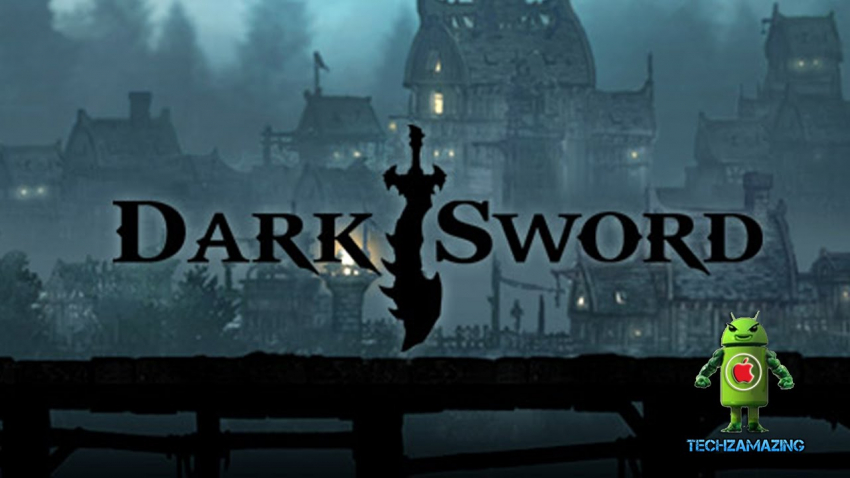 This entry is a stylish and dark game which is based on the concept of "side-scrolling and slash" gameplay.
But rather than a storyline or open world premise, the game has 100 different stages to be played, with the ultimate objective being to defeat the dark dragon.
Dark Sword also sports a hardcore mode for the real gaming enthusiasts who are looking for some extra kick.
Have a look at the fantastic gameplay
SoulCraft (Free, In-app Products)
SoulCraft tops our list of the top offline android games in the RPG category.
The game is set against an incredible storyline where the humans have discovered the secret to eternal life.
This drives the angels and demons to make a pact and claim the apocalypse to maintain the natural flow of things. The game allows you to choose one side and proceeds to the 3-way war to determine who wins it.
A gripping gameplay and graphics only add to the overall gaming experience.
Multiplayer Offline Games
Ludo King (Free, In-app Products)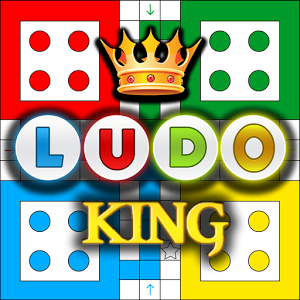 Requires Android – 4.1 and up
File Size – 29 MB
User Rating – 4.4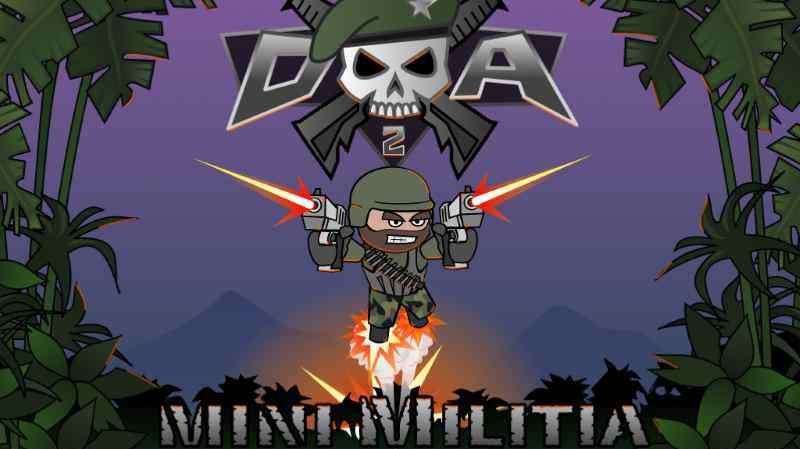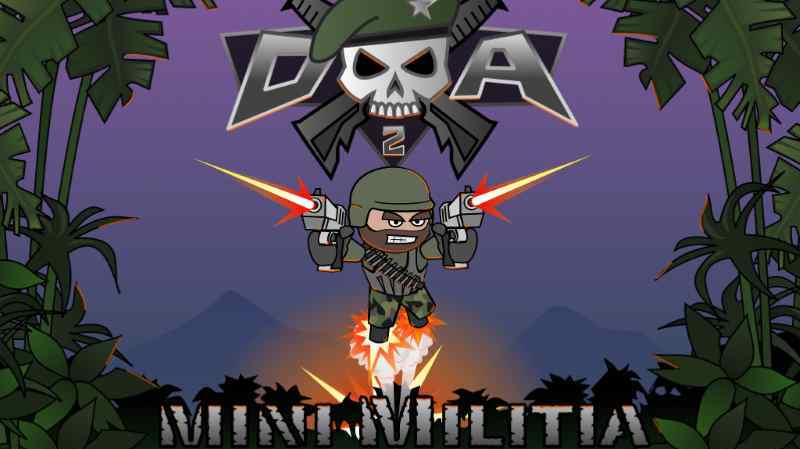 Requires Android – 3.0 and up
File Size – 47.95 MB
User Rating – 4.6
Pool Break Pro (Paid;₹ 65.00) (Lite version available for free)
If you are a pool enthusiast, this is the game to play with your friends. Pool Break Pro is a neat game bundle consisting of several variations of Pool, Snooker, Billiards, Crokinole and even Carrom.
The best part of the game is its 3D graphics which makes it stand out from other similar games.
Since the game costs INR 65 to buy, you can try the free lite version first as a demo before purchasing to make an informed decision.
Watch Pool Break Pro 3D Gameplay Android

Bomb Squad (Free, In-app Products)
Roam around playing with bombs and blowing up for friends! Bomb squad surely has an intriguing concept with a bunch of exciting mini-games to play with up to 8 friends.
Mini Games like capturing the flag, racing, flying or playing ice hockey and football with bombs (not kidding) boost the fun quotient to another level.
Here is a glimpse into the features of the maniacal game.
This is an adrenaline pumping FPS game where the objective is to save the humanity from the dark mechanoids.
The game has both single-player campaign and LAN multiplayer Deathmatch modes.
Neon Shadow also supports controller like Moga and Game Stop Red Samurai to provide a complete gaming experience package to players.
Watch the trailer of the game here
If you've ever played and loved the Battlefield board game, this is the game for you. You have at your disposal a range of ships, submarines, mines, and radars.
The objective is to defend your ships and attack the opponent's positions with the help of the available weapons.
The best part about the game is the notepad-like graphics that gives it a somewhat vintage feel.
Other features include playing against the AI with a range of difficulty levels.
Brothers in Arms 3 top our list for the day. It is a massively multiplayer game that can be played against players around the world (with an internet connection, though).
But there is an offline story mode too, where we follow Sergeant Wright in the aftermath of the World War 2 invasion.
Also, there are four maps to master and two gameplay modes to try – Free for all and Team Death match.
Watch the fantastic gameplay here
Arcade Android Offline Games

Now, you can get the fun and thrill of playing arcade games on your phone, that too when you are not connected to the internet. Check out our list of the best arcade games that you can play offline.
In this multiplayer battle game, you get to fight soldiers from all around the world in the setting of World War 2. You can also become Sergeant Wright and embark on a dangerous journey in the aftermath of the D-Day invasion. Win battles to advance in the game and also explore the four maps in this world for a revolutionizing experience.
Play more to upgrade your weapons and recruit team members to gain tactical advantage. There are different abilities like Air Strike, Rocket Blast, Molotov, Mortar Fire and so on. You also get to unlock new allies and get cool new features as you play along. There are different mission types like Assault, Sniper, Stealth, and Siege. Pick your favorite and keep playing.
---
This is a journey of co-dependence. There are two vessels in this game, which have to be controlled in sync. You have to fight against all odds and keep the coordination intact to win the game. Duet has won many awards and accolades in the gaming world.
In this game, there are two things joined together and have to be navigated in an intense challenge. There are eight chapters with different narratives and twists. The stage can also be replayed to learn from your previous mistakes. Unlock achievements and test your skills every moment with Survival Mode, Daily Challenges and bonus play.
---
This entirely free game is a sequel to the action game Tank Hero. Here, you can charge your lasers and fight new battles to win levels. Your tank can also have ray guns, sonic cannons, plasma howitzers and many more cool weapons. There is a Deathmatch mode for an intense battle of survival.
There are 3D graphics and realistic lighting, along with three unique worlds and interactive environments. There are exciting power ups, energy shields and speed boosters. The difficulty levels suit your every mood and can be played fully online. Navigate this world of war with great weapons and better graphics for a wholesome experience.
---
This cool action arcade game has above 60 levels of fun and entertainment. It lets you play for free in the beginning, following which you can decide to purchase the full version of the game. It has touch controls, crazy weapons and new challenges at every corner. Master this levels to become a ninja and create a cool avatar.
Kuro, the game's protagonist, is on a dangerous quest to become the Shadow Blade, an expert ninja. He goes on a journey to learn the techniques from the last remaining ninja master in the world. On his way, he comes across many traps, enemies and challenges. Along with battle skills, your stealth, intelligence and strategizing skills are tested.
---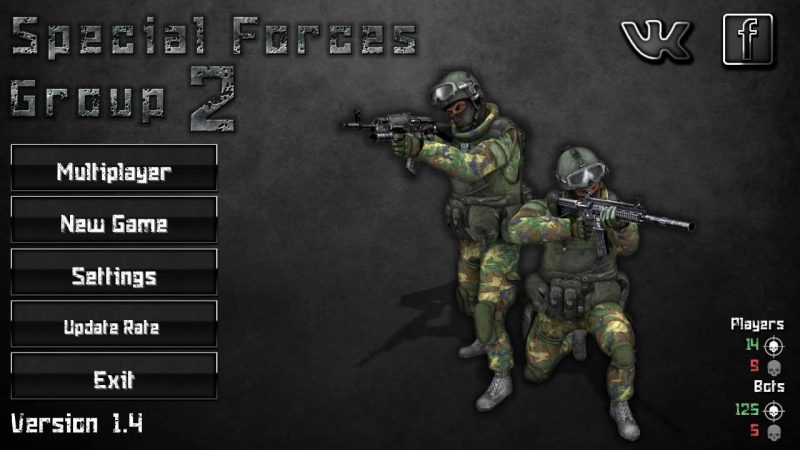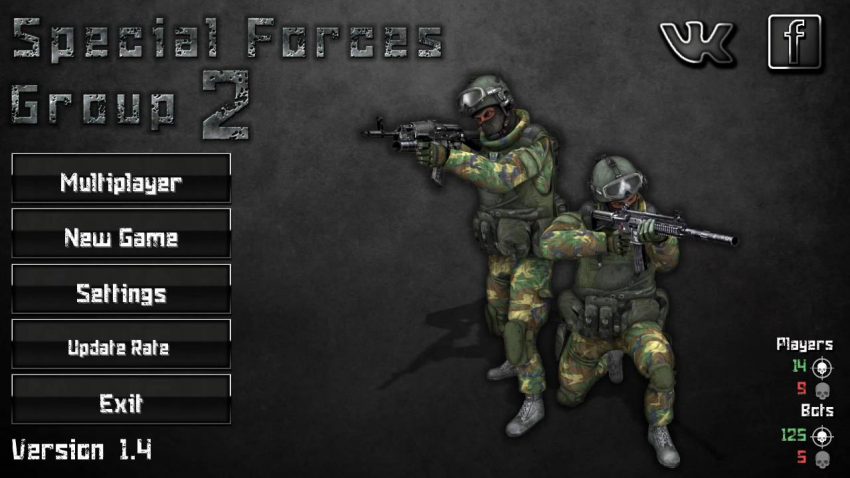 Requires Android – 4.0 and up
File Size –
User Rating –
---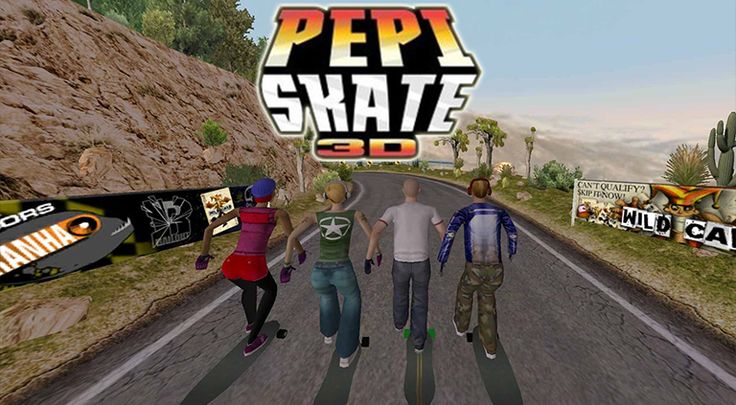 Requires Android – 2.3 and up
File Size – 28 MB
User Rating – 3.7
---
Epic Skater (Free, In-app Products)
Be a skilled skater and skate through the streets of the US in this free skating entry. Increase your skating skills with the help of a more than 25 tricks that combine into breathtaking combos.
The game environment also consists of coins which you can collect and use to power-up your skills. New skills get unlocked as you keep on perfecting the old ones.
---
Worms 3 (Paid; ₹ 384.99)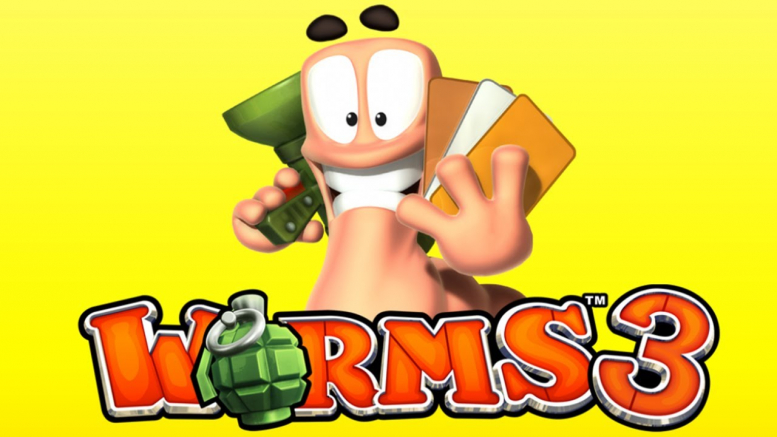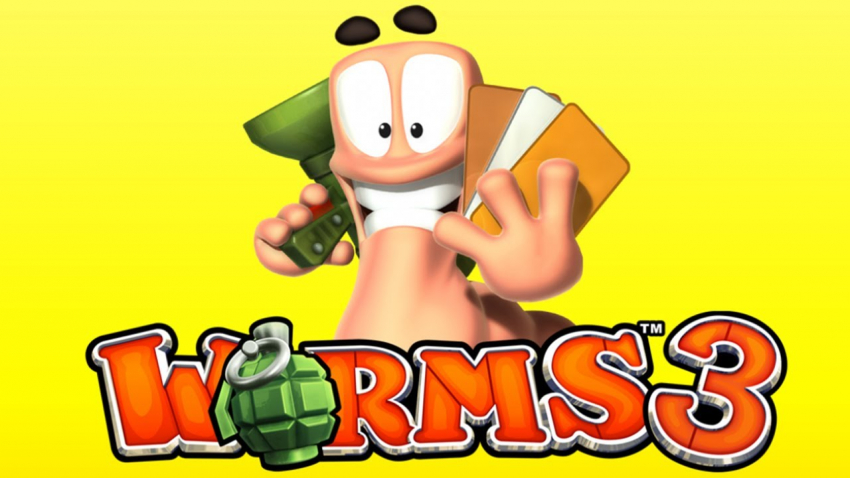 Worms 3 is a strategy arcade game that makes use of strategic cards to govern the outcome of the Game. You have to kill other Worms in a host of setups by using a bunch of different weapons.
Worms can be chosen from 4 categories – Heavy, Scout, Scientist and Classic Soldier. Each type of worm has its unique skill and ability which you have to make the best use of.
Although the game can be played offline, if you do connect to the internet there is an additional feature of challenging other players too.
Here is a glimpse into the gameplay
---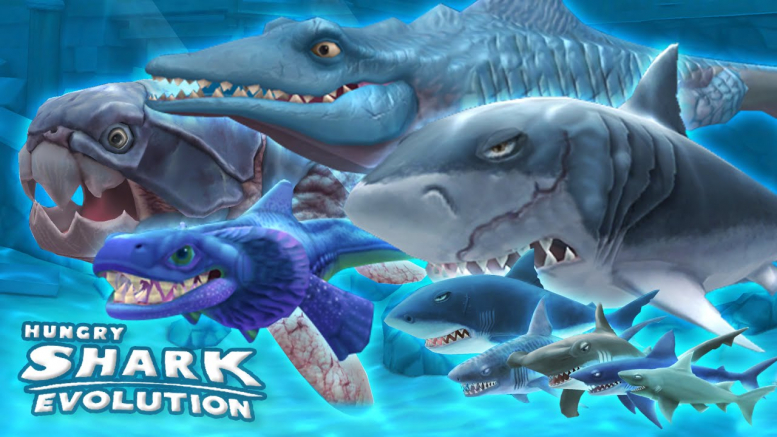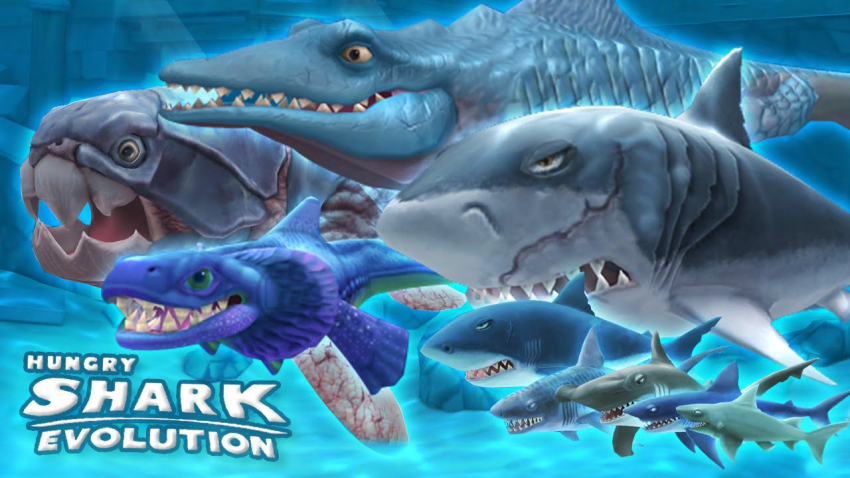 This one is simple enough. Be a hungry shark and eat everything in your environment. The objective is to last as long as you can while doing so.
This is analogous to an open world (read ocean) game which is open for exploration.
Other features include 14 types of sharks, 75 + missions, different shark gadgets, 3D graphics as well as tilt gameplay support.
Here is a Hungry Shark Evolution – Trailer
---
ZigZag (Free, In-app Products)
Zigzag is a favorite arcade game with 50+ million downloads where the objective is simple – keep the ball on the top of the ledges and try not fall.
All you have to do is tap the screen to change the direction of the ball.
Due to its simplicity, the game offers a ton of addictive fun by testing your reflexes.
"How far can you go?"
Smash Hit (Free, In-app Products)
Be a metal ball in this top entry and smash everything in your way. Based on a surreal and futuristic dimension, the game has been a huge hit in the Android gaming community.
It has been dubbed as the "best destruction physics" on mobile devices. To further enhance the gaming experience, developers have made use of a musically synchronized gameplay with each stage sporting a new tune.
To sum it up, Smash Hit is an interacting Arcade experience with over 50 rooms to master and 11 graphic styles. The best part of the game is the realistic glass-breaking mechanics it uses.
---
Puzzle/Strategy Games
Puzzle games help you spend time constructively and also tease your brain cells into developing and working better. Have a look at these great puzzle games that you can play offline on your phone.
Jungle Marble Blast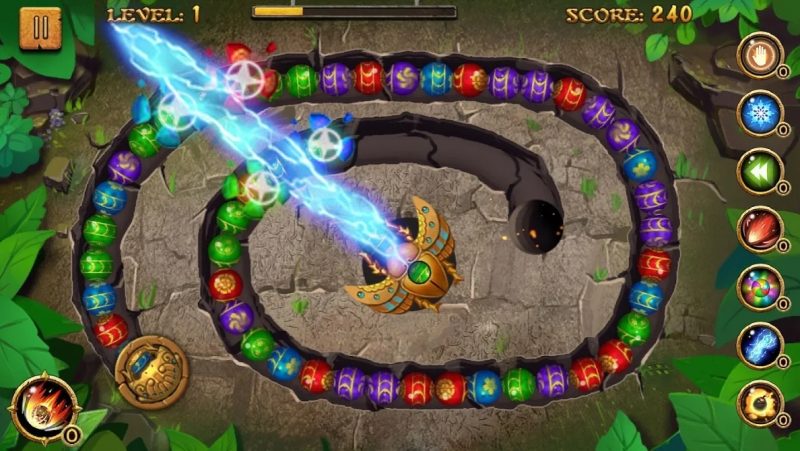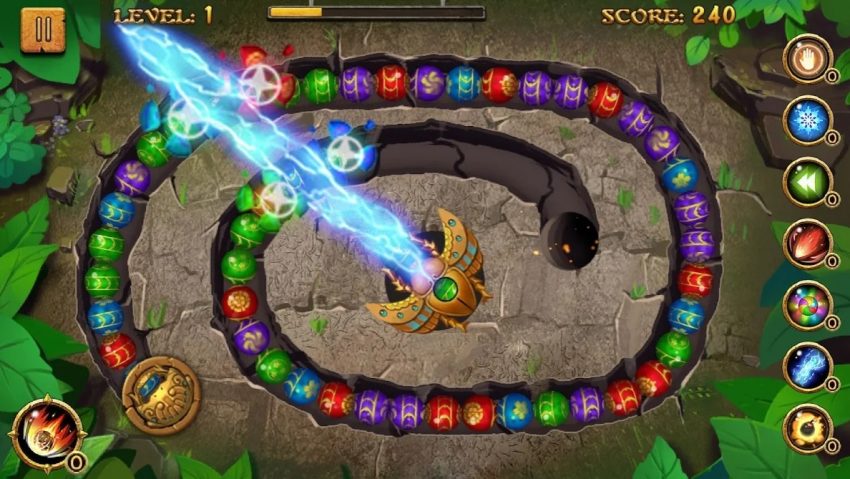 Click Here to Download For Android | iOS
It is a shooting game based on the theme of Egyptian Mythology and is quite addictive in nature. You need to finish all the marbles at every level before they reach the end of their journey.
Make a combination of 3 or more marbles to clear them by shooting the desired color marble and achieving the highest score.
---
Smart – Brain Games & Logic Puzzles
This brain-teasing game offers you more than 28 different types of challenges to improve your IQ and reasoning skills. Altogether, it has over 600 levels to test memory, intellect, concentration, reaction, and attention. The puzzles are interesting as well as smart.
This game is perfect for people of all ages and can be played with your kids and family. It has an offline version that you can play anytime and anywhere. Instead of investing time in online activity, you can hone your cognitive skills by playing this game. It is completely free and keeps giving updates to improve the quality and experience.
---
Sudoku is the perfect game to improve concentration, reasoning and intellect. And this Sudoku game is for both beginners and advanced players. You can play this in a relaxing manner or tease your brain into solving the tough puzzles. Choose the level of difficulty and get going on a construction time pass effort.
You also get hints, auto-check and highlights of duplicates in this game. If you don't want help, you can play the game all on your own. Get unique challenges and trophies every day and also add notes to help make it easier to remember points. Your best time and other achievements are also recorded in this game, as well as offering unlimited Undo options to rectify mistakes.
---
The Cut the Rope series has been keeping players engaged for years. Their Magic version is very interesting and adds a twist to the usual action. Om Nom is on an adventure again and he can now transform into magical forms to recover candy stolen by an evil wizard. The cute character will keep you happy and also tease your reasoning and problem-solving skills.
This game has brand new graphics and sounds. There are six ways of magical transformation and complex boss levels for rope-cutting skills. Overall, there are more than 160 puzzles and the number keeps increasing. There are magical bird forms, baby forms, along with forms of fish, mouse, spirit and dragon. Have fun with these colors and shapes while working your brain to cut the ropes.
---
This award-winning imaginative puzzle has more than 100 levels and 12 environments. It also comes with interesting graphics and secondary objectives. You can opt for the 3D parallax view and get hints if you are stuck with a problem. There is also an Arcade mode in Shadowmatic to make things more interesting.
To play this game, you have to rotate abstract objects in a spotlight to find if you can recognize the silhouette in context with the surrounding environment. Beautiful visuals are coupled with intellectual gameplay in this innovative game. If you opt for an in-app purchase, you will get many more cool levels and features.
---
Do you like the concept of chess but get confused with all the rules? Do you wish you could make up some rules instead? Check out this game of Really Bad Chess that lets you have some fun with this serious game. With a small twist, you open up a whole world of opportunities in the game with random pieces.
The free version of this game has made levels and new challenges daily or weekly. You can also compete against other people and test your gaming skills. There are also alternate color palettes to beat the usual black and white. Really Bad Chess combines the discipline and power of regular chess with imagination and innovation. Get a load of this game and explore this quirky world with this puzzle game.
---
This is a puzzle game with intriguing labyrinths, twists and fun surprises. You can carve your path through the walls just by swiping your finger. This helps you find a way to escape the maze and get rewards. There are classic and retro mazes, along with scary adventures on the way. The play is easy and all the levels are ahnd-crafted to perfection.
There are six categories in the game, including Classic, Enemies, Darkness, Ice Floor, Traps, and Time Trial, with more to be developed. There are cool 2D graphics and interesting monsters hidden at every juncture. Get a hold of this game to complete all 450 levels and become the puzzle champion.
---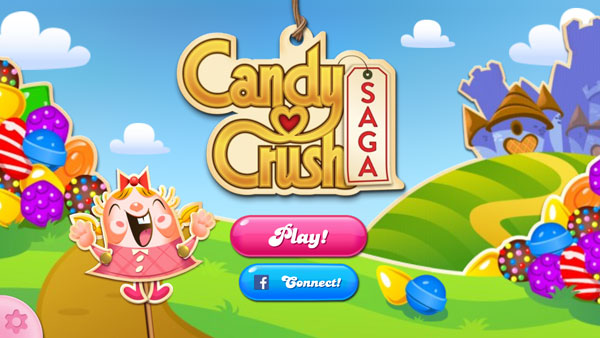 Requires Android – 2.3 and up
File Size – 78.5 MB
User Rating – 4.4
---
Infinity Loop is a relaxing and fun puzzle game consisting of 2 modes. In the first mode, you have to change the orientation of the objects on the screen and align them into a single closed loop.
The second mode reverses the concept, and the objective becomes to de-loop the blocks into individual pieces.
The best thing about Infinity Loop is that the first game mode is free to play and consists of infinite levels.
The second game mode is free to play up to level 100.
Let's look at the gameplay in the video
---
Mekorama (Free, In-app Products)
Another relaxing game on the list, Mekorama is a game with a huge fan base. With amazing graphics, the objective is to help a cute robot solve a series of mechanical puzzles.
There are 50 intuitive levels to solve with each level posing a different set of challenges to overcome.
In a nutshell, Mekorama is a cute and fun game that will sure to leave a long-lasting impression on you.
---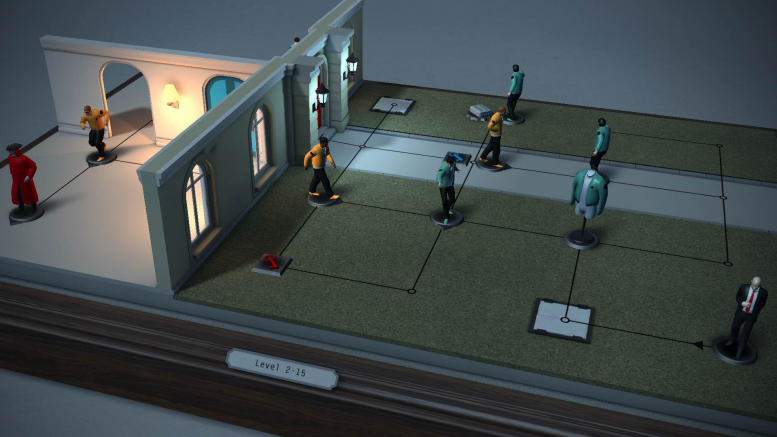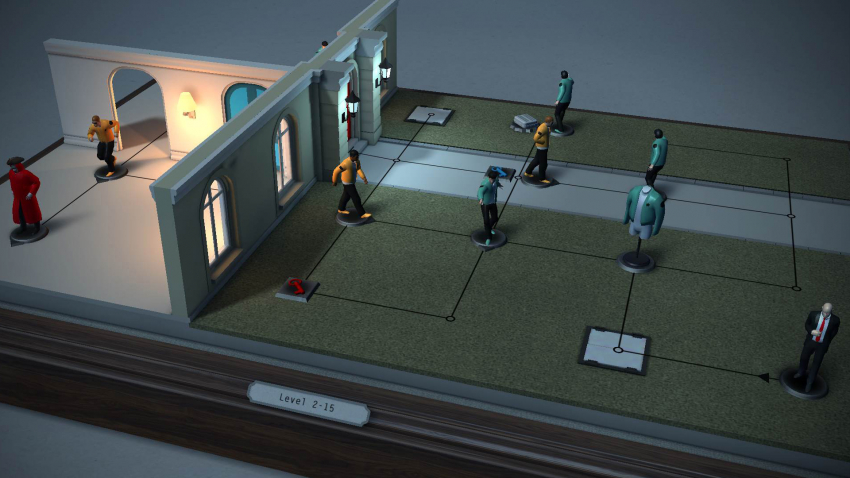 Hitman Go is a turn-based strategy game where the objective is to covertly navigate the fixed spaces while avoiding the enemies at the same time.
The best thing about the game is that it makes use of all the best tricks of the trade we have seen in the original Hitman series, including disguises, hiding spots, distractions, sniper rifles as well as Silverballers.
There is a unique way to get past each level with the option of both covert and forced gameplays.
Here is a peek into the gameplay
---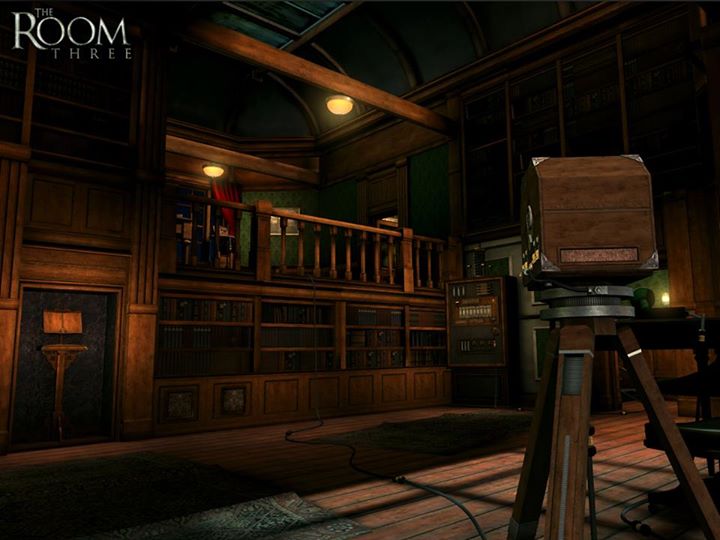 Although its price being on a bit higher side, The Room 3 is a highly acclaimed Android game, both by critics and players alike.
It features numerous physical puzzles in a stunning world where you have to solve mind-boggling trials devised by a mysterious genius.
The game is often hailed for its amazing graphics and attention to detail designs.
Judge it for yourself in the video
---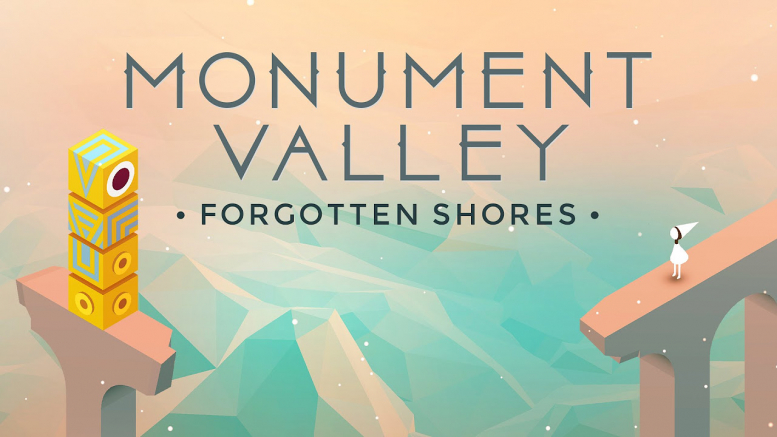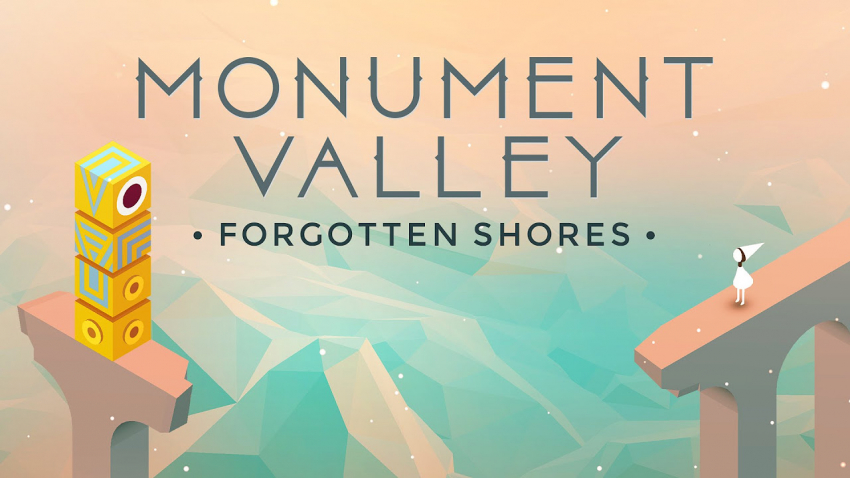 If you are a fan of House of Cards, you might remember President Frank Underwood claiming that he is addicted to this game. And it deserves all the accolades thrown its way.
Monument Valley is an ingenious game featuring a princess who has to be guided through a mesmerizing beautiful world.
The game features a bunch of fantasy architecture, impossible geometry, mysterious monuments as well as hidden paths.
This game is a steal at its price tag.
---
Sports Games
If you don't have the time to play sports outside, these sports games can keep you engaged and entertained at home.
This baseball game is realistic, fast paced and super interesting. You can play the tournament and become the Legend League Champion with your team. There is fast gameplay and different characters. You can pitch, field, bat and choose your position in the game, which can be played manually. You can customize your avatar as well as your team's avatars.
The game follows original baseball rules and stats to give you a better result. You are the manager of your team and can work hard to get yourself promoted to higher leagues. Experience new stadiums and take care of cumulative stats for an assured win. Play in offline mode and ensure you have a constructive downtime.
---
As the name suggests, this is a dart game which you can play without exhausting your internet or ruining the walls of your house. Install this on your phone and have fun alone or with your friends by throwing darts and attempting to hit the bull's eye with your aim.
Improve your skills by working harder and impress your friends and family with your flawless aim. This game is very realistic and also lets you enjoy an innocent time with your close ones.
---
This wind ups our list of the top Android games to play without the Internet.
Did we miss out on any of your favorite offline android games?
Share your views in the comments below!
35 Most Interesting Offline Android Games (2021) to Play without the Internet
Reviewed by
Simple_mind
on
1/09/2021
Rating: